General Information
| | |
| --- | --- |
| Languages : | Spanish |
| Currency : | Gold Cordoba (NIO) |
| Time Zone : | EST -1hrs |
| Capital City : | Managua |
| Population : | 5 Million |
| Government : | Republic |
| Total Area : | 49,997 mi² |
| Climate : | Tropical in lowlands, cooler in highlands |
| National Holidays: | Independence Day, 15 September |
| Additional Info: | Nicaragua has strong folklore, music and religious traditions, deeply influenced by European culture but enriched with Amerindian sounds |
Destination Activities
Activity Details
Hiking
Nicaragua is bordered by Honduras to the north and by Costa Rica to the south. Close to 20% of the country's territory is designated as protected areas such as national parks, nature reserves and biological reserves. Nicaragua has three distinct geographical regions: the Pacific Lowlands, the North-Central Mountains or highlands and the Atlantic Lowlands.


Hiking around the classic colonial city of Leon and the sandy beach of Santo Domingo on Ometepe Island means you have two good bases for rural country hikes, always with a beautiful volcanic cone in view. The Maribios Volcano chain, 21 cones in a line that rise up from just above sea level, provide a stunning backdrop for rural walking and hiking amongst country farms and forest. The lake island of Isla de Ometepe is perfect after the warm dry air of the Maribios for hiking around the island, which is full of rustic country life and shadowed by two beautiful volcanoes wrapped in forest.


Kayaking
The islets of Granada are located in Lake Nicaragua, just southeast of the city of Granada in Nicaragua. The islets are a group of over 360 small islands and are scattered about the Asese peninsula. The 365 islets are of volcanic origin, they were formed when the Mombacho volcano blew most of its cone into the lake over 20,000 years ago, thereby creating the archipelago. Most of islets are covered with unusual vegetation, and are rich with bird life. They are now a popular spot for adventure tourists who enjoy the excitement and exploration access of kayaking. The waters between the Las Isleta archipelago and the shores of the Cocibolca Lake are shallow and you can get in only by kayak.


If you visit Juan Venado Island, which is off the coast of Las Peñitas, kayak in the mangrove forest. To see the lush forest and all its many inhabitants take your kayak through the forest waterways where you will also get a chance to see crocodiles and crabs.


Ecotourism
On top of the inactive Mombacho Volcano there is the 2,500-acre Mombacho Cloud Forest Reserve where stunning cloud forest flora can be observed. A cloud forest, also called a fog forest, is a generally tropical or subtropical evergreen montane moist forest characterized by a high incidence of low-level cloud cover, usually at the canopy level. This reserve is southwest of Managua, near Lake Cocibolca also called Lake Nicaragua and is surrounded by small farms and coffee plantations. This forest contains amazing colored orchids and bromeliads and more than 800 species of plants and hundreds of wildlife species. One of the most beautiful birds that you can find is the crimson-breasted, emerald-plumed quetzal a dazzling bird when you see it.


Masaya is a large basaltic volcanic caldera located south of Managua and is Nicaragua's first and largest National Park, it is one of 78 protected areas of Nicaragua. Volcan Masaya, one of the best organized and most easily accessed national park, has a paved road leading to the crater, a musuem, interpretive center and paid guides that take you through the more than 20km of nature trails. The parks extensive lava fields are home to coyotes, garrobo lizards, white-tailed deer and cusucos. There is also a rare variety of sulfur tolerant parakeets that inhabit the inside of the craters walls. The volcanic complex is composed of a nested set of calderas and craters, the largest of which is Las Sierras shield volcano and caldera. Within this caldera lies Masaya Volcano sensu stricto, a shallow shield volcano composed of basaltic lavas and tephras.


Scuba Diving
A really unique spot when searching for the ultimate untouched SCUBA destination is the Corn Islands.


Corn Islands consists of Big Corn Island (Isla Grande Del Maíz; often simply referred to as Corn Island; Isla del Maíz) and Little Corn Island (Isla Pequeña del Maíz). The islands are inhabited by a population of around 8000 people. The Corn Islands are about 40 miles away from Bluefields. Big Corn Island can be reached by a ferry that departs once a week from El Rama through the Escondido River. They can also be reached via Managua by plane. Little Corn Island is only accessible by a ferry that departs from Big Corn Island. The islands are untouched by mass tourism and provide a tropical paradise like the Caribbean was before tourism swept in. The waters are unpolluted and clear and warm, the average temperature is 84F. The rainy season is from late October until early January. Diving is relatively cheap here, with a 2-dive day trip at either island running about $60 including equipment rental (2007 pricing). The reefs offer a variety of unique adventures, from caves and caverns to shark encounters. There are beautiful corals and sponges, and virtually every reef fish classified as Tropical Caribbean.


Climbing
Cordillera Los Maribios is a mountain range in Leon and Chinandega departments, western Nicaragua. It comprises a few volcanoes, most notably Cerro Negro, Las Pilas, Telica and San Cristobal. Climbing the thorny spine of Nicaragua's Maribios Volcanoes is a hard but exhilarating trek across the 21 volcanoes including 5 ascents of active volcanoes. Climb and trek from the San Cristobal Volcano, Nicaragua's highest, to the perfect cone of the active Momotombo Volcano.


Photography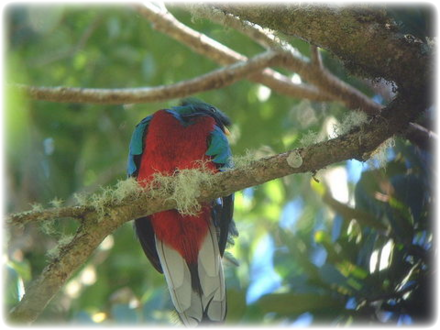 If you have adventure-travel related experience in this region and would like to add content to this page, please contact us to learn how.