General Information
| | |
| --- | --- |
| Languages : | Greenlandic (East Inuit), Danish, English |
| Currency : | Danish Krone (DKK) |
| Time Zone : | EST +2hrs |
| Capital City : | Nuuk |
| Population : | 56,344 Estimate |
| Government : | Parliamentary Democracy within a Constitutional Monarchy |
| Total Area : | 836,330 mi² |
| Climate : | Arctic to subarctic; cool summers, cold winters |
| National Holidays: | June 21 (longest day) |
| Additional Info: | Experience nature's spectacular phenomena, the Northern Lights (Aurora Borealis). |
Destination Activities
Activity Details
Fishing
Greenland is a Char fishing paradise. The Arctic Char is closely related to both salmon and trout and has many characteristics of both; and said to be excellent fighters. Greenland Char run between 1lb and 5lbs, but some have been caught weighing close to 10lbs. By August the rivers and lakes are full of fish. August is a more comfortable time to fish as the mosquitoes are beginning to die off. They say even a beginner can catch 50-75 Char a day. The char can be caught on fly or spinner and average between 2 and 3lbs but go all the way to 10lbs+.

The Kangia River runs in an old glacier valley which can be seen in the landscape. The valley resembles a large bathtub with 2,500-2,600ft tall sides. The river winds beautifully all the way up to the waterfall which stops ascending fish about 4 miles upstream from the Kangia fjord.


Hiking
All towns and settlements of Greenland are situated along the ice-free coast, with the population being concentrated along the Western coast. The Greenlandic nature provides magnificent hiking experiences in an almost untouched landscape. In most areas of the country you do not need to walk very far before you can enjoy the deafening silence and the sight of wide open spaces. Greenland is therefore a very popular hiking country for people who love the great outdoors.


A popular long (7-10 days) hike is from Kangerlussuaq to Sisimiut. Kangerlussuaq is the settlement with the biggest airport in Greenland. It's the usual gateway for those flying into Greenland. From there, you could fly one way to Sisimiut, and hike back. Sisimiut is a port town known for mountains towering up from the sea, fjords and glaciers. The route goes through landscapes which vary a lot, from the dry inland at Kangerlussuaq to the rolling ground with the high hills by the coast. It is a difficult hike which should not be challenged unless you have made preparations from home.


Photography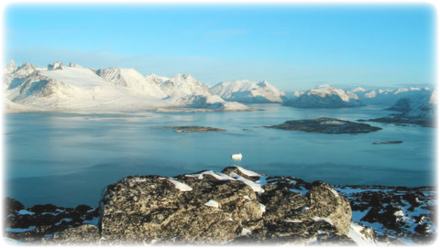 If you have adventure-travel related experience in this region and would like to add content to this page, please contact us to learn how.