General Information
| | |
| --- | --- |
| Languages : | Dutch (official), Frisian (official) |
| Currency : | EURO (EUR) |
| Time Zone : | EST +6hrs |
| Capital City : | Amsterdam |
| Population : | 16 Million |
| Government : | Constitutional Monarchy |
| Total Area : | 16,033 mi² |
| Climate : | Temperate; marine; cool summers and mild winters |
| National Holidays: | Queen's Day 30 April |
| Additional Info: | How about a boat trip along the many canals of Amsterdam? Or explore many of the windmills and castles and over 55,000 other listed buildings? |
Destination Activities
Activity Details
Biking
A remarkable aspect of the Netherlands (oft called Holland) is its flatness. Hilly landscapes can be found only in the south-eastern tip of the country, the central part and where the glaciers pushed up several hilly ridges such as the Hondsrug in Drenthe, the stuwwallen near Arnhem and Nijmegen, Salland, Twente and the Utrechtse Heuvelrug. On top of its flatness, is the fact that the Netherlands is the most cycle-friendly country in the world. Also, it is small enough to cover in a vacation timescale. From north to south the distance is only 217 miles, east to west it's 124 miles. Holland has got the best cycle lane network in the world: you can cycle on more than 11,800 miles of bicycles paths and lanes.


To plan a cycle tour of Holland, it is best to first consider what you want to see in this diverse land - from windmills and waterways to bustling cities to world war II sites, you could plan your bike vacation with all of these and more in mind. Some companies will do specific tours, as well as highlights bike tours. Some interesting tours include combination of boating or barging with biking.


Rotterdam has mapped out a bicycle route through the city as part of Rotterdam Cultural Capital 2001. The route takes you along museums, cultural institutions and numerous places of interest in Rotterdam. The tour takes around 1½ hours, giving you plenty of time to visit several of the many sights along the way. The route map can be obtained free of charge from the VVV in Rotterdam.


The Hague has a number of different bicycle routes through The Hague: Royal Route, Country and Estate Route, Museum Route and Dunes Route. Each bicycle route has its own theme, enabling you to see the city from a different point of view each time. The routes are approximately 12 miles long each.


Photography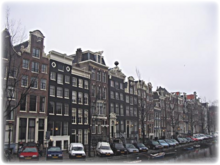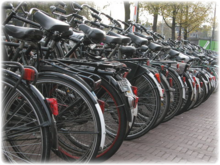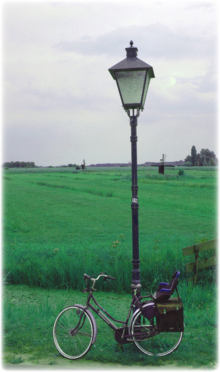 If you have adventure-travel related experience in this region and would like to add content to this page, please contact us to learn how.